Hey there everyone!
So I'm sorry I'm a bit behind getting your freebie Thursday posted. I hope you enjoy it! I know it is a little out of season for Prom, but if you're like me you stay behind scrapping your pics. These pic were actually taken in 2002. It was my senior prom. Yes that's me and my hubby before we were married, we were high school sweethearts. (ok take a sec and say "awww") haha. You can't see it, but the journalling says that the song we walked out to at the prom was "I could not ask for more" by Sara Evans (the first song on my blog playlist).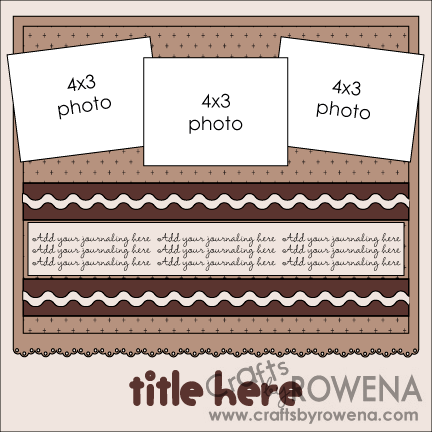 I used this week's sketch from
Crafts by Rowena
. I just love her sketches. I am always inspired to create by them. I think it is because they aren't too over complicated like some seem to be sometimes.
That loopy border at the bottom of the LO is a freebie from
Paolo.
I just took a square in SCAL and welded my border to the bottom. So easy!
(In case you're wondering, it is Edward's font. *Twilight* called "Be Safe".