Hey there everyone! I know you're probably wondering what happened to me this week! I have been substitute teaching everyday since last wednesday, so I have been much busier than usual, not to mention I'm getting ready for my son's 3rd bday party this weekend. Anyways, I didn't get time to create a project for Lindsay's Stamp Stuff this week. But today I was finally able to do a little scrappin'. So I used this lovely sketch from
Crafts by Rowena
. If you haven't checked her blog out yet, you need to! I it is full of wonderful tutorials, sketches and free svg files! I created the title in inkscape. You can download it
here.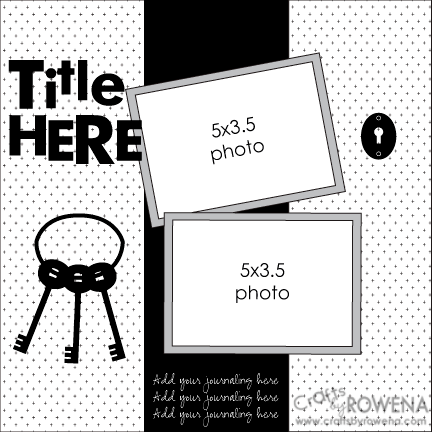 You can find the files to download these keys on a previous post of mine,
here.
I cut the key ring by hand, but the keys were cut with scal.
Now for your Thursday freebie! I created these for my SIL to go on her bulletin board at church. She did a bulletin board display of the days of creation. I also did Adam & Eve, but I'll probably share those later, because I have some "tweaking" to do on them. Enjoy!